Looking to buy TORC (T50 Route 66) 3/4 Helmet, but confused about whether to buy this or not? Yeah, we all face this problem before buying anything, read our detailed Torc T50 helmet review, it will definitely help you in understanding the product much better.
Torc T50 is an affordable and lightweight half-face helmet that comes with the option of removing its visor. It is very quiet, and has DOT safety certification, and has eight different color options. Torc T50 is perfect for those who are looking for a classic-looking yet affordable helmet.
While we are busy searching and looking out for the best bikes and motorcycles for us according to our preference and needs we often miss out on the small details and things to go with it. Yeah, we know how many review websites you have visited and Youtube videos you have watched on the same trying to gather all the information possible.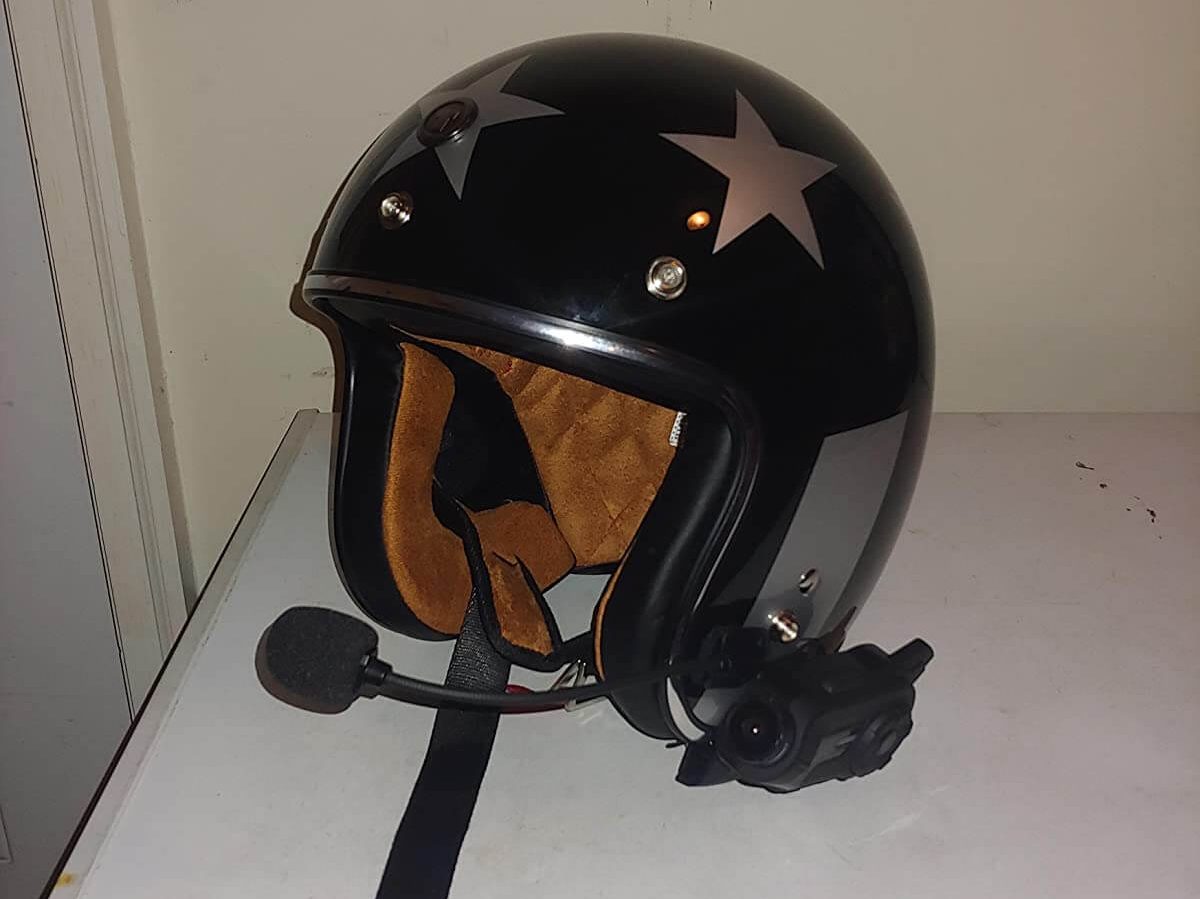 Though Torc has a lot of categories to choose from such as biking gloves, Bluetooth helmets, full-face helmets, open face helmets, and whatnot today, we will be discussing Torc Open Face Helmet, TORC (T50 Route 66) 3/4 Helmet with 'Rebel Star' Graphic.
Though a major portion of the riders who prefer a full-face helmet over others there are still some of them who like to go for the open face ones since the former ones can be a little too much for people who want to get the complete experience of riding on a cool and breezy day.
Another reason why people don't like the full-face helmets is that they feel claustrophobic and suffocating at times especially during the hot weather.
Some of them do come with vents but most of the time when these are open the noise of the wind gets excessively annoying.
These are exactly the moments why you would need an open face helmet and thank yourself for investing in one.
If you want to read about the types of motorcycle helmets then you can read this amazing article by Motorcycle Legal Foundation.
Which helmet is better open face or full face?

If you are looking for a new helmet you must be confused between a full and open face helmet and you must know that both of them are for different types of riders but serve the same purpose i.e. protection. u003cbru003eu003cbru003eWhile the full-face helmets are more expensive but promise safety, the open ones are less costly but look better. In our opinion, full-face helmets are a never going wrong option but if suffocating you an open face helmet is your only option.

Which type of helmet is safe?

There are a lot of options available in the market and when it comes to the safest pick, we have three options for you- the full face ones, ¾, and ½ helmets. Another thing to keep in mind is that the helmets should meet or exceed the DOT safety standards at all costs.

What is the difference between a full-face helmet and a modular helmet?

The difference between a full-face helmet and a modular helmet is nothing big but quite small. You must have noticed the chin bar in the helmets. u003cbru003eu003cbru003eNow, in the typical full-face helmets the chin bar can be moved from its place but in case of a modular helmet, this chin bar can be rotated upwards when you decide to stop by.
Torc T50 Helmet Review
Every brand that we come across has a vision and mission of its own and that is exactly what sets them apart from this overly saturated market. When it comes to Torc it is highly evident from their range that they want their customers to have helmets that not only cater to their needs but their choices as well and thus the different styles and prices.
They understand that not everyone can or are willing to splurge on motorcycle accessories and thus they have options in different price ranges- low, average, and high as well.
With that freedom, you can choose any of the helmets they have to offer.
Here, we are going to review an open face helmet because we have already reviewed several full-face helmets in the past and also because our readers enjoy the experience of an open-face one.
Here are some of the features of the Torc Open Face Helmets divided into broader categories that will help you in moving further in a systematic manner:
Body: In this review T50 the first point we are discussing is the body of the helmet because as we all know the first impression is the last impression.
With open face helmets, the problem is that people think it won't provide the safety of a full face one but worry not, it has this advanced Thermo polymer alloy shell to protect the rider. Moreover, it meets the DOT as well as Federal Motor Vehicle Safety Standards.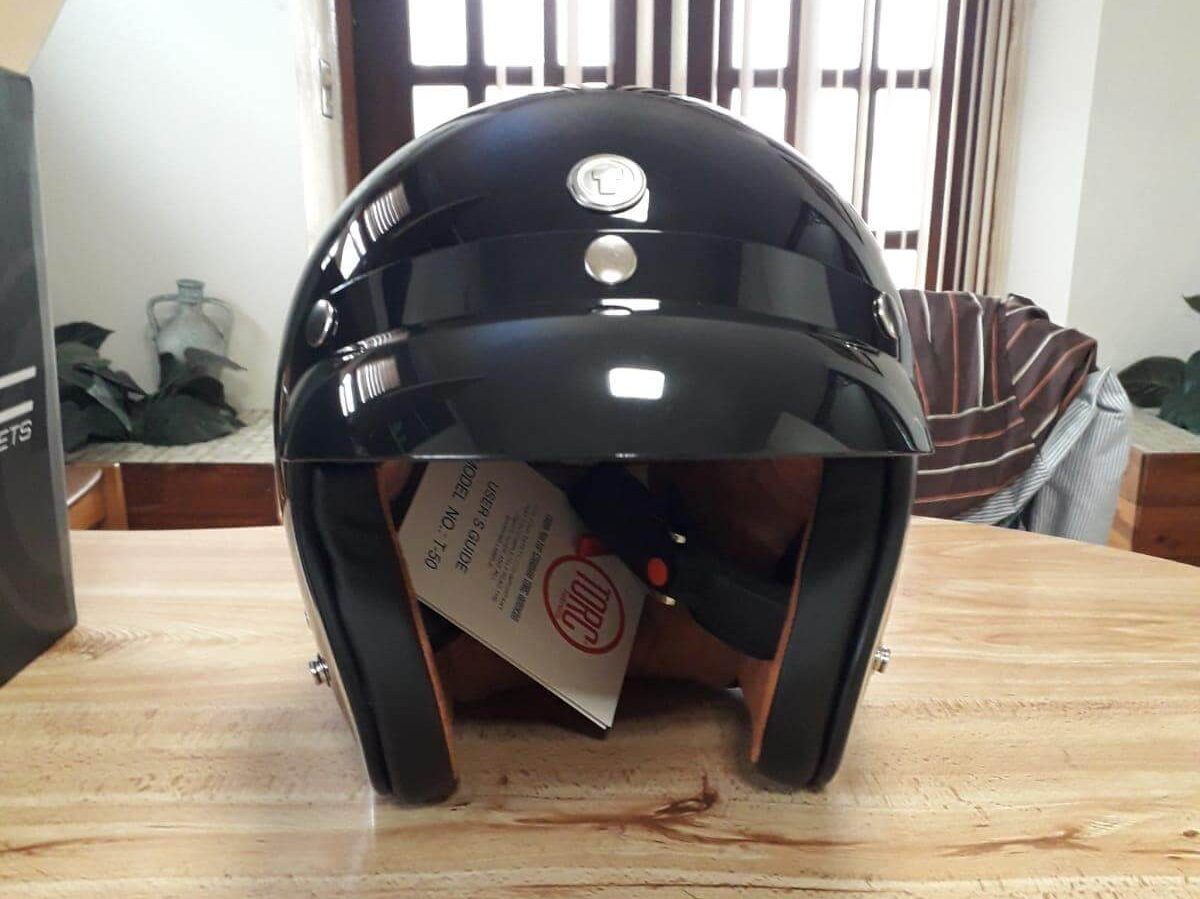 Design and Graphics: The design and Graphics of the t50 helmet is one of the stunning features where it comes with this forever trending blue, red, and white color combination.
The design is very versatile and goes with both men and women's personalities. Moreover, it comes as a breath of fresh air for those customers who thought they need to depend heavily to get a good graphics helmet.
Visor: Since it is an open face helmet you do not need a visor as such but the manufacturers have been kind enough to give a sun visor with the helmet which by the way, is removable. Now, this is what you call a win-win situation.
Weight: We must say that this is a pretty lightweight helmet and weighs around 3 pounds. But, you must see that even though it is lightweight it doesn't look or feel flimsy whatsoever.
It is quite sturdy and durable. This makes it perfect for both short and long rides and thus, you can do with just one helmet without having to invest in another one.
Padding: Up next in this review we have the next feature as padding. The best thing about this is that the padding is so thick that it is efficient in canceling out the wind noise while protecting you and providing you comfort at the same time.
The liners are made of this ultra-suede material that absorbs the excess moisture from your skin making it easier for you on hotter days. Moreover, these liners are removable as well.
Safety: Safety is the biggest concern when it comes to riding gears and the concern is even more intense when it comes to helmets.
The same goes for this Torc Route 66 T50. Though the Torc T50 is an open helmet you need not worry since it is DOT approved and also meets the safety standards of Federal Motor Vehicle.
— Also read: Best Motorcycle Helmets Under 300 Dollars (TOP10)
The five-button snap system, three-snap peaks, and the sufficiently thick padding all contribute to keeping the rider from any mishap.
Extras: You will be glad to know that the biking accessory you have been researching about and are now reading this review has received a 4.5-star rating on the online shopping website Amazon from its consumers and that pretty much talks about the quality and the chances you are taking.
Apart from that, the Torc T50 helmet comes in eight different colors and patterns to choose from. They also have six size variations to find your perfect fit from. You also have a size chart to help you pick your perfect fit.
PROs & CONs
PROs
Lightweight
Removable visor
Amazing graphics and designing
Various color options are available
DOT certified
Noise cancellation
CONs
The size runs big
You cannot use a connectivity device with the helmet on
Features
Weight: 3 pounds and thus it is pretty lightweight.
Dimensions: 14 x 10 x 11 to give you an idea about the size.
Low profile sized shells.
Removable visor.
Removable washable cheek pads.
Meets DOT safety standards.
Ultra suede inner comfort liner padding.
Advanced Thermo Polymer Alloy Shell.
Comes with many graphics options
Available in XSmall to XXLarge Sizes.
How dangerous are open face helmets?

When you compare an open face helmet to a full face one in terms of safety it is quite clear that open face helmets do not provide even the slightest bit of protection to the rider`s jaw and chin.

Can a full-face helmet break your neck?

It is said that a full-face helmet can break your neck only when landing in a hard, face-first position. This goes without saying how much damage an instance like that can do to the rider.

Can you wear glasses with a full-face helmet?

Wearing glasses with a full-face helmet isn't the toughest task but when you compare the scenario with an open face helmet it is easier and better. Hence, if you wear glasses on all occasions a full-face helmet might not be the smartest pick.
With all the facts listed, we come to the end of this review and we tried to put across all that was possible. This will certainly prove to be helpful if you are looking for a cool-looking open face helmet for yourself and don't want to splurge as well.
Since the Torc T50 comes from the house of Torc Helmets quality isn't an issue. Hundreds of reviews and ratings of consumers who have already got their hands on it are clear evidence of that. All in all, we hope that this review has been helpful in your research and points you in the right direction of things.
Also read: ILM Helmet Review (TOP 3 ILM Helmets) Detailed Review (1600+ Reviews)
Below are the some of the best selling half face helmet from Amazon:
[amazon bestseller="half face helmet" items="5″ template="table"]